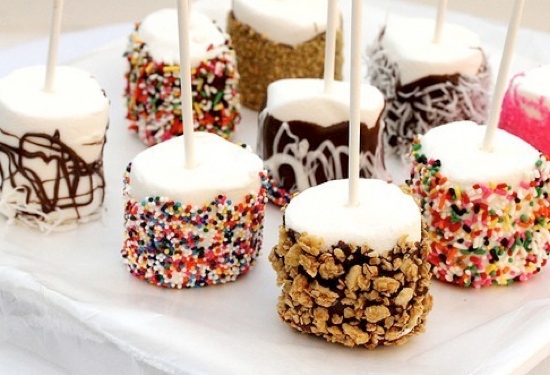 We all know how picky kids can be when it comes to food, so creating a menu for your child's birthday party can be a nightmare! But, with the right state of mind and some helpful tips, feeding the birthday guests can be a piece of cake. Here are a few things you should keep in mind as you design the perfect kid-friendly menu for your child's celebration:
Steps to the Right Food for Your Child's Birthday
Serve Familiar Foods. Keep the meal simple and recognizable. Don't try and introduce any new food items, it will just throw the kids off. Chicken fingers, tacos, or pizza continue to be crowd-pleasers!
Make It Finger-Friendly. Finger foods are great for avoiding accidents that you could experience with silverware. Play the food up, too, by making interesting shapes out of sandwiches or cookies with some fun cookie cutters!
Stay with a Theme. Try and work the theme of the birthday party into the food, whether with creative naming (for a dinosaur-themed party, you can say dinosaur eggs instead of deviled eggs), edible centerpieces or a cake in the shape of something special, like a soccer ball for a sports-themed party.
Let the Food Be Part of the Party. The kids would love being involved in making their own food: miniature pizzas on English muffins, decorate-your-own cupcakes or an ice cream sundae bar with all of the fix ins are all super easy ways to make the meal more fun and exciting for the kids!
Make It Fun. Kids love to play with their food, of course. So, adding a variety of dips (for chicken fingers, raw vegetables, sliced fruit, etc.) makes any dish interactive for the kids.
Keep It Safe. Be sure to figure out any food restrictions and allergies before the party, if you can. If not, it would be a good idea to avoid common allergens like nuts or seafood.