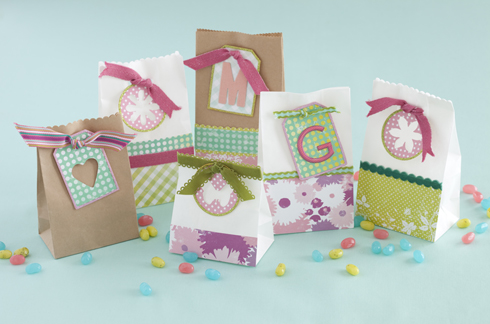 Now that you have an exciting, colorful, fun-filled day planned for your child's birthday, it's time to consider what the guests will be bringing home from the big party – have you thought about the party favors yet? Kids' party favors don't have to be expensive, stressful, or time-consuming. Here are a few simple, memorable, and fun party favors that the party goers are going to love!  Spice it up a little for your kids' birthday party!
Kids' Party Favor Ideas
Gift Certificates: Head over to a fast food restaurant for gift certificates – you may even want to check out local ice cream shops or restaurants. A gift certificate in the amount of $1 or $2 is the perfect amount for each guest if they'd like to purchase a snack or ice cream treat. The kids will absolutely love being able to make their own purchases at the food establishment.
Crafts: A craft project works as a party activity as well as a favor for the party guests. Children can create the craft at the party and take it home at the end of the day. You may want to consider a craft that's related to the party theme to keep everything consistent. Kids can decorate a small flowerpot and take home a packet of seeds that they can plant in their own one-of-a-kind pot. Tie dying t-shirts might be messy but it's always a crowd pleaser for the older children.
Food Favors: Have fun and get creative by putting together customized sugar cookies packaged in a cellophane bag. Put each child's name on his or her cookie while decorating. You could even have the kids decorate their own cookies during the party as one of the activities during the day. Provide decorative cookie bags or boxes so they can take their decorated and delicious cookies home. Fill small cellophane bags with various types of candy, tie it with a ribbon and add a thank you tag. Candy necklaces and other fun candy options are great tasty party favor options also.
Commemorative Photo: Set up a decorated area for taking photos. Create a scene based on the theme of the party. Choose either a solid background or one with a scene. Give the children several costume pieces that they can wear for the photos. Take a photo of each child in the photo area and then print them immediately on a home printer or send them along with the thank you notes.
Theme Related Toys: Choose inexpensive toys that relate to the theme of the birthday party. Favors for a summer themed party could include sand buckets or beach toys. A princess party could include toy tiaras or costume jewelry. Dollar stores are the perfect place to find toys such as these.